About Us
We believe in technology that inspires connection and humanity.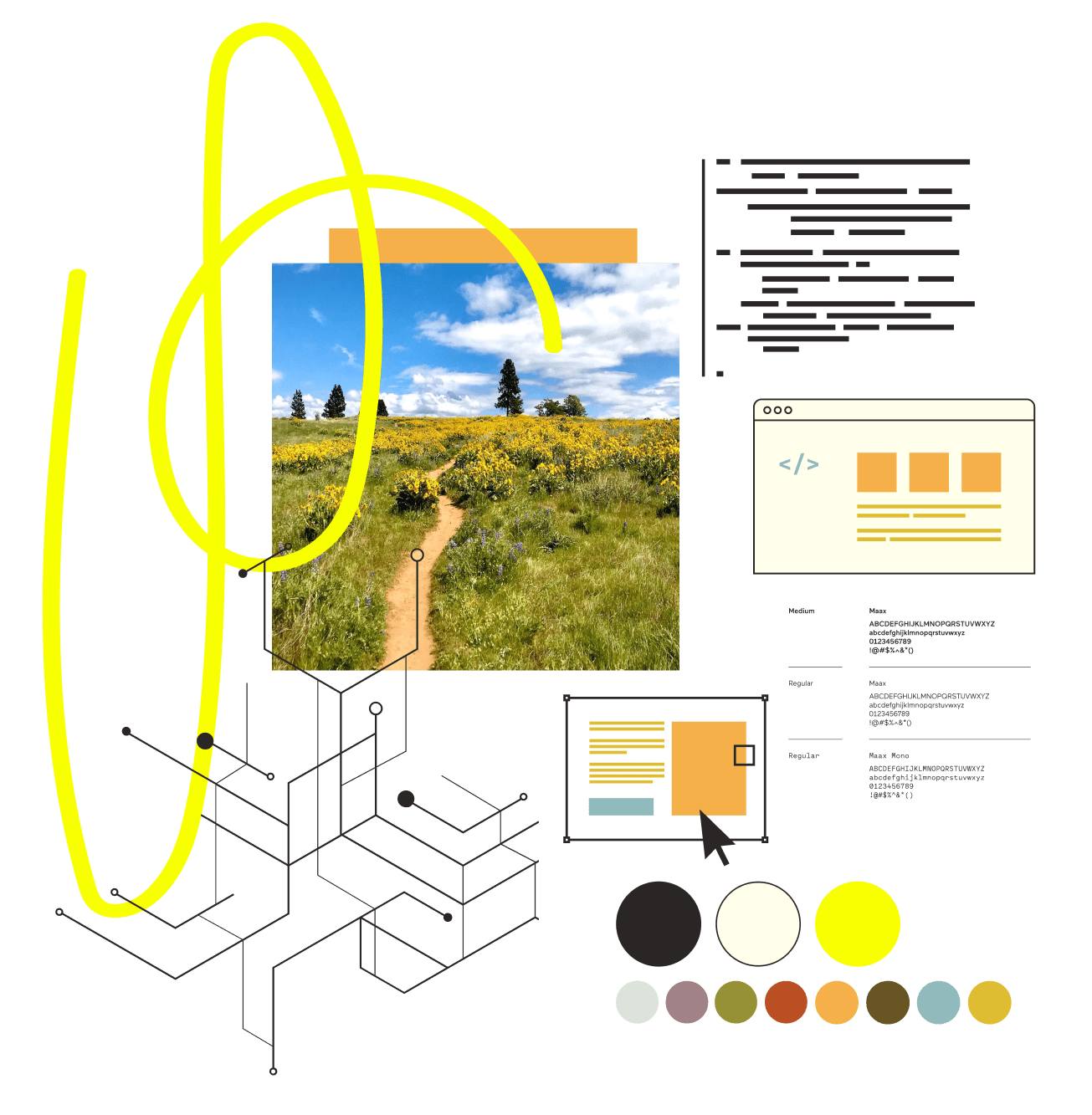 We're an agency of around thirty-two strategists, designers, engineers, and project managers.
Our distributed team comes together from far and wide, uniting over one shared purpose–building digital platforms that rise to meet the world's biggest challenges. Working with nonprofits and mission-driven clients, our digital service offerings range from content strategy and creative direction, to complex engineering challenges and beyond. We excel at creating websites that not only tell the story of an organization's impact, but increase it.
The way we operate is grounded in a responsibility to work in service to our clients, our team, our communities, and our environment, and is reflected in the values we strive to live by. This certification codifies our commitment to using our business as a force for good.
Our Values
---
Access is foundational to how we build our products and team. We create digital platforms grounded in accessibility, openness, flexibility and growth. We serve our team and our community by championing diverse ways of thinking, communicating and learning, ultimately building human-centered experiences created by and for the communities who need them.
Sustainable Business Practices
Our financial sustainability comes with a responsibility to ourselves, each other, and our communities. It means respecting our teams and clients as partners and peers. That respect is reflected in the way we partner with clients, center equity in decision making, support work-life balance, and maintain our B-Corporation status. We believe our business can thrive alongside our team and communities.
Openness
At ThinkShout, our strength is our curiosity. We stay humble, ask questions, and relish in new opportunities for growth. We believe in "learning over knowing:" when it comes to finding a solution, there is no one-size-fits-all. What works for one person, team or organization may not work for another. So we listen before recommending. We stay open, flexible, and most importantly, relentlessly curious.
Bias Towards Action
We're aware of how badly the world needs change. We also know that tech is often at the center of that transformation. Sometimes it's about doing the right next thing and choosing momentum over perfection. So when in doubt, we act. We have a long-term and sustainable commitment to justice, equity, diversity and inclusion both internally and with the clients we choose. Together, we have a responsibility to act in the best interest of the communities we serve. And the responsibility to act starts now.
Presence
Our passion for clarity and connection lives in our work and culture. Meaningful exchanges focused on human connectedness are at the heart of everything we create. In a world filled with flashy tech designed to distract and extract, we offer meaningful experiences that deliver impact. We help our clients focus on the real problems they're trying to solve, so we build products that grow and flex with their challenges. To get there, we make time for asking questions, space to focus, and the consistent practice to be present with our audience's needs.