Student Debt Smarter
A simple and approachable digital brand that helps students make informed decisions about student debt and their financial futures.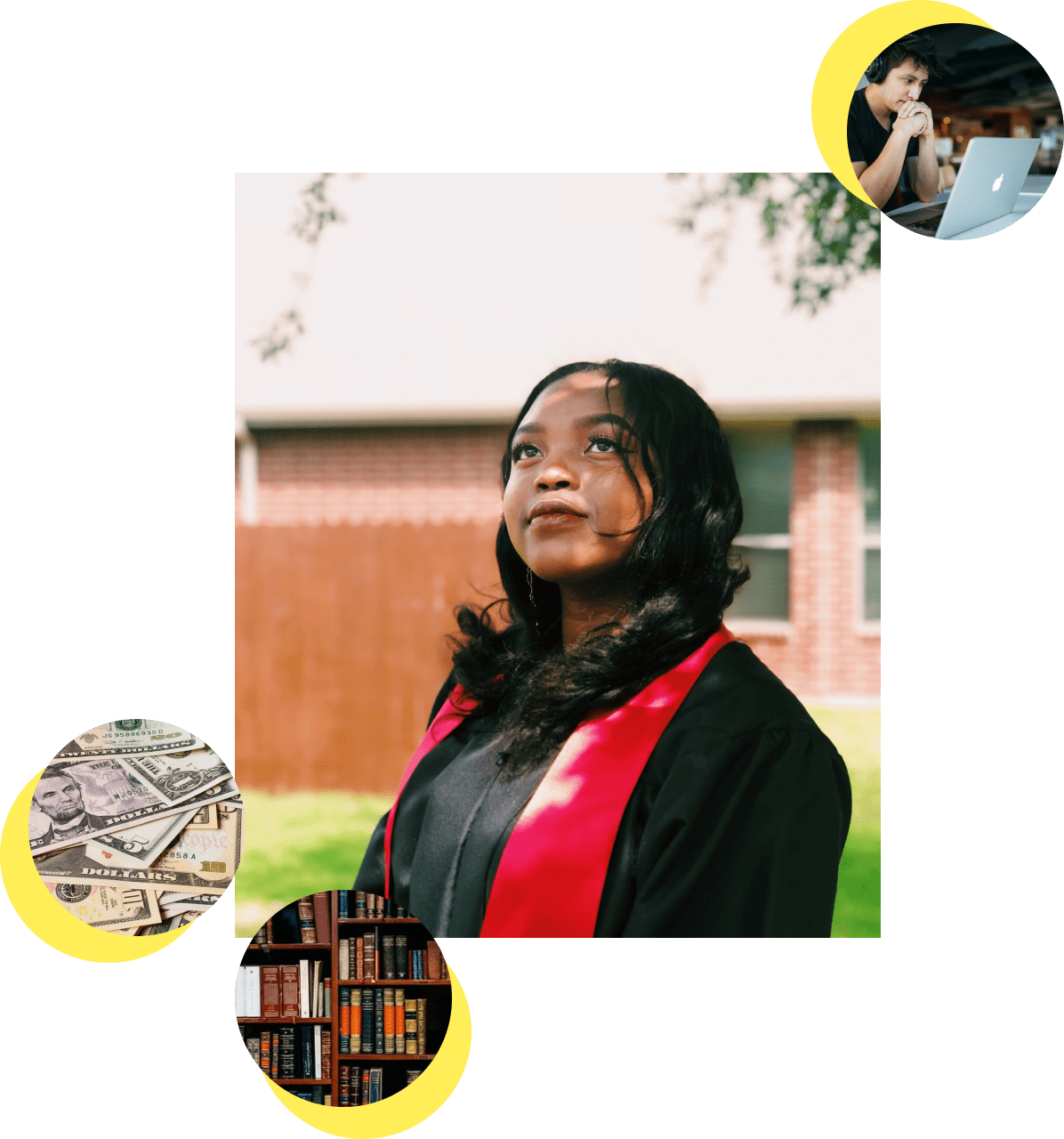 An Initiative to Empower Smart Student Debt Choices
In collaboration with the Peter G. Peterson Foundation, we set out to build a brand new, easy-to-use Student Debt Calculator app. The calculator needed to pair an advanced set of data with an easy-to-navigate frontend in order to provide clear and digestible insights into student debt affordability.
This app had to feel at home within the higher-ed landscape while still tugging at the familiarity of apps that Gen Z uses on the daily. We created branding that feels both approachable and trustworthy–from an "app-friendly" logo that can live comfortably as a home screen favicon, to a set of patterns and colors fit to be used across a breadth of digital applications.
But, don't just take our word for it; to make sure we got it right, we tested the brand with a small sample group of students. Not only did students describe the brand as "cheerful, chill, cute, and friendly", but 100% of the users agreed the target audience is Gen Z.
Student debt isn't simple–but it can be approachable. Despite the fact that the student debt calculator aggregates the financial data of 300+ majors and 3,000+ schools across the US, the final digital experience is fast, clear, and simple to understand. This project shifted something that could've been a standalone, web-based app into a fuller website experience that leans into the possibility of future brand growth.
What We Did
---
Strategy
Discovery Workshop
Engagement Model
Information Architecture
Measurement Planning
Design
Creative Direction
Logo and Visual Identity
Brand Guidelines
Visual Design and UI
Prototype
User Testing
Engineering
Technical Planning
Accessibility Optimization
Custom WordPress Development