Oregon Wine Board
A WordPress website that beautifully showcases Oregon's rich wine industry.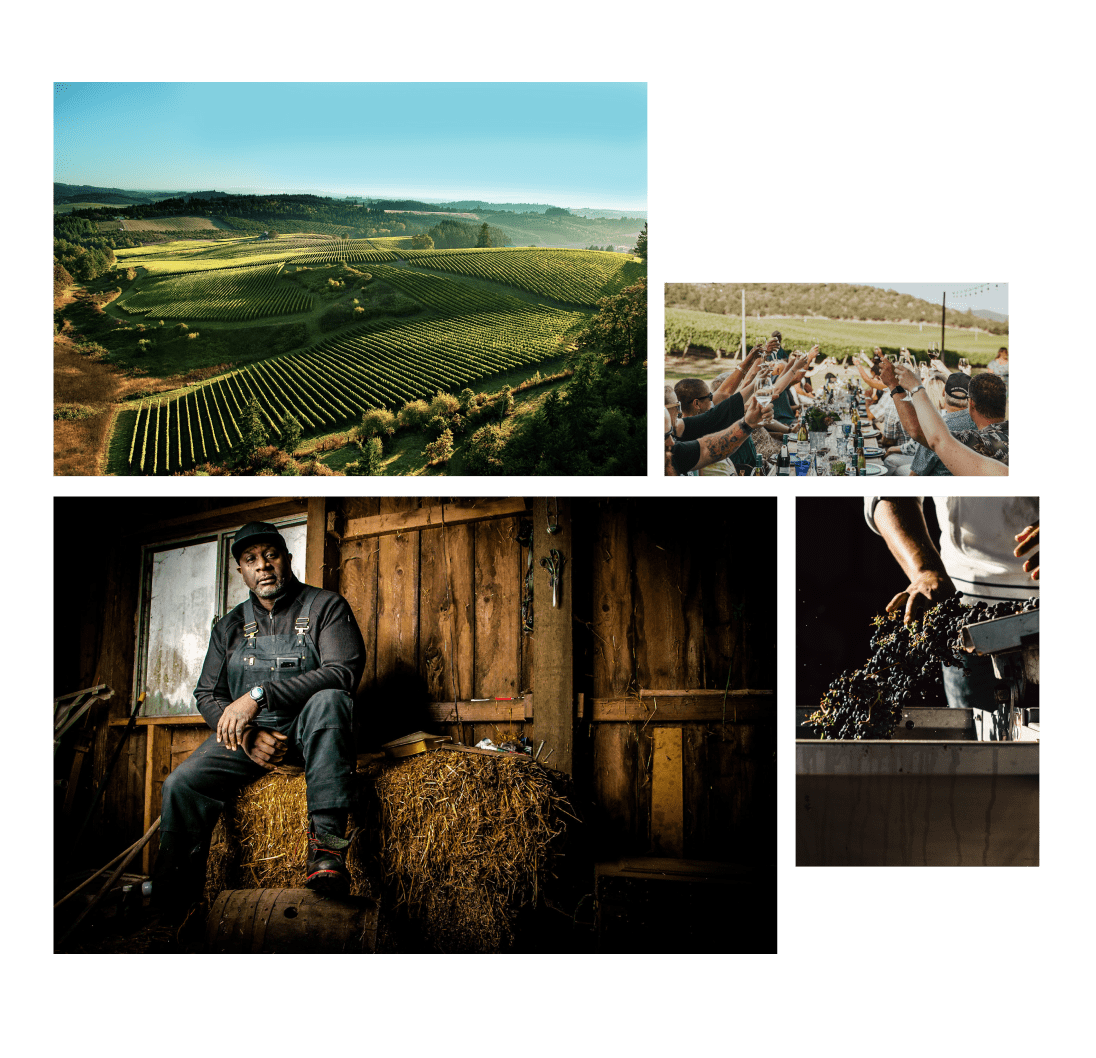 Bringing 'Rustic Elegance' to Life
Oregon Wine Board came to us needing to establish and solidify their new brand positioning on a website that could match the allure of Oregon wine. We wanted to explore how we could supplement their new brand guidelines while maintaining a feeling of simplicity. So, we wove romantic moments all throughout the site that felt big and subtle at the same time. An emphasis on their dark primary colors, large typography, warm and vibrant photo application, and earthy textures are all pieces that, when together, successfully form a feeling of richness reminiscent of wine culture in Oregon.
Encouraging Users to Plan the Trip
We wanted the new iteration of oregonwine.org to not only inspire users to want to visit Oregon wine country, but also connect them with enough resources for them to actually plan their visit. We added call-to-action elements to connect users to the site's many valuable resources provided by partner associations–interactive regions on the homepage, a wine tasting directory, an event calendar, and a logged-in ability to save favorites are just a few examples.
Oregon Wine Board's new site gives users a beautiful and inspiring overview of Oregon wine, and serves as a gateway to further exploration of region and winery specific partners. Further–as a trade group that depends on its member's support–measurement tracking built throughout the site allows Oregon Wine Board to track outgoing referrals via customized reports that they can send to their partners.
What We Did
---
Strategy
Stakeholder Workshop
Content Strategy
SEO and Google Analytics
Information Architecture
Design
Creative Direction
Wireframes
Visual Design and UI
Engineering
Technical Planning
Accessibility Optimization
Custom WordPress Development